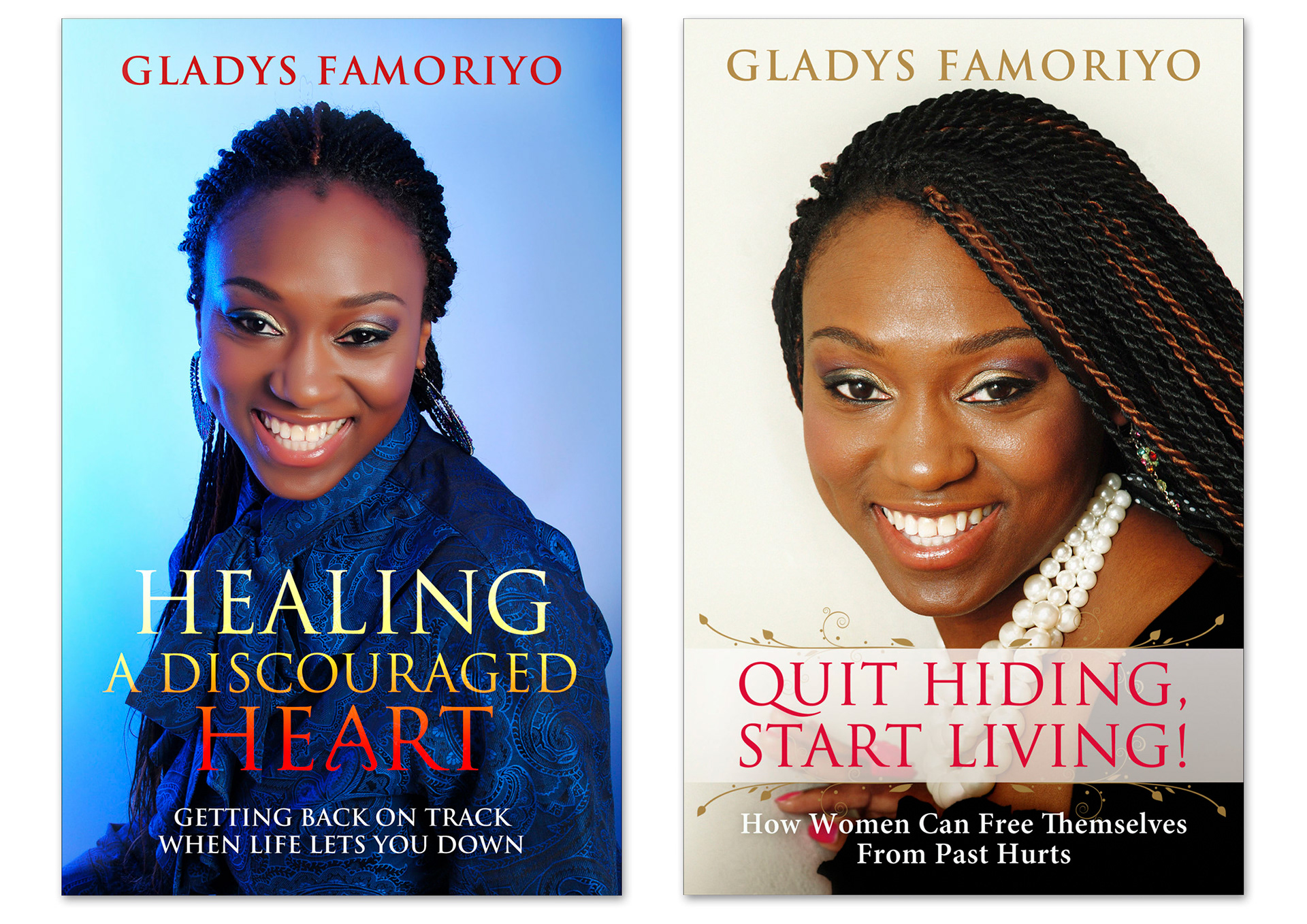 Gladys Famoriyo is an award-winning author, inspirational speaker and professional coach with many years international experience.

Healing A Discouraged Heart: Getting Back On Track When Life Lets You Down
aims to uplift and inspire anyone who has been battered and bruised by the storms of life. It also provides the needed support for anyone experiencing a crisis of faith, a discouraged heart and troubled soul.
Quit Hiding, Start Living
(bottom) will help you uncover and deal with your past hurts without resorting to unhealthy withdrawal patterns and negative emotions. It will also provide you with steps to forgiving others and help you (re)build healthy relationships whilst putting healthy boundaries in place.